The Retirees Invitational Golf Group (RIGG) is a group of senior golfers who thoroughly enjoy the game. We play weekly at courses around the San Jose, CA, area including courses having a variety of difficulty levels. This last year we played at 14 different courses ranging from Monterey to Livermore.

Our membership is a bit under 100 and we usually have about 40 players each week. Our players come from a variety of backgrounds and experiences with a wide range of golf handicaps. There's a place for you whatever your golf skill level. Our members belong to the Northern California Golf Association (NCGA). Tournaments are flighted by handicap index.

If you are interested in possibly joining us, click on the New Member Application link. Send an email to the webmaster who will contact the Vice President in charge of membership. We look forward to meeting you and your friends at RIGG.
---
LINKS
Board of Directors

Membership Guidelines

Constitution and By-Laws

New Member Application

Weather Situations

Advantages to Joining RIGG

Play it Forward Procedure

Members-Only pages
(password needed to access)

World Handicap System: Link #1 Link #2


---
USGA

NCGA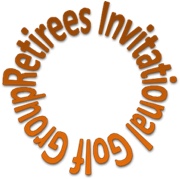 Next Rounds:


Note: Things may change frequently due to changes at the courses. Check back often.

Signups now available for August.

| | |
| --- | --- |
| Date | Course |
| Aug 5 | Los Lagos |
| Aug 12 | Pajaro Valley |
| Aug 19 | Spring Valley ?? |
| Aug 26 | Monterey Pines *** |
| Sep 2 | Coyote Valley |
| Sep 9 | Los Lagos |
| Sep 16 | Crazy Horse |
| Sep 23 | Spring Valley |
| Sep 30 | TBA |
?? Rounds that depend on playing requirements of the courses. These change frequently.

*** Course is unable to host our tournament due to Covid-19 rules.

Full 2020 Schedule
---

webmaster
updated 7/30/20